South Africa Tours & Safaris
Biggestleaf Travel offers a number of wonderful safari experiences throughout South Africa. Our friendly consultants will assist with planning and booking your perfect safari to any one of the fantastic destinations located within South Africa. We assist you through the entire booking process. You tell us the number of days you want to travel for, and we'll do our best to make your perfect African safari come true.
If you would like to find out more, please contact us with your preferred travel dates and where it is you would like to visit and we will be in contact.
What you can expect?
We are constantly updating our recommended accommodation as new lodges and Camps are introduced and we monitor service levels through personal visits and client feedback to ensure standards are maintained. Our dedicated and knowledgeable team are in contact with the lodges on a daily basis, monitoring the condition throughout the year so that we are able to offer our guests excellent advice on which properties to stay at during their time in South Africa.
Why book with us?
We're local industry leaders and destination experts
We sell product that we know
We visit each of our locations regularly
We are passionate about what we sell
No middle-man
Competitive prices
Work directly with each of our lodges
We don't charge YOU for our services
The most competitive and flexible rates
Each of our dedicated consultants specialise in a different tour-type
We offer our own transfer service
Our quick response and turnaround times
Our Suggested Safari Tours – Let Us Organise Your Dream Holiday
Our itineraries are tailor made, below are some suggestions of possible safari tours.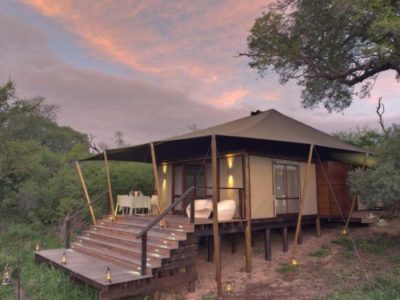 Duration: 8 Days
The Tented Safari Experience combines the best tented accommodation with arguably the best game viewing in South Africa
Haven't found what you are looking for?
We're local industry leaders and destination experts