Kruger National Park Safaris
With nearly 2 million hectares of unrivalled diversity of wildlife and history, it's no surprise that Kruger is South Africa's flagship national park. It is one of the largest and most game rich parks on the whole African continent, and offers more variety than any other wildlife reserve in Africa!
Kruger boasts all of the Big Five, with lion, elephant, rhino, leopard and buffalo found in equal abundance across the park and surrounding reserves. Other favourites such as cheetah, hippo, crocodile, giraffe and many plains game species are also found within the park.
Kruger encapsulates everything that an iconic African safari destination should: vast unspoiled wilderness, astonishing African wildlife in incredible abundance, striking landscapes ranging from open grass plains to rugged mountains, and a fascinating natural and human heritage.
What you can Expect
Kruger is also easily accessible from Johannesburg either by road or by air, and can be explored in your own vehicle, even if you don't have a 4×4. A wide range of activities and accommodation also help to reinforce Kruger's legendary status.
You can choose to stay in a number of different accommodation units in a number of different camps. The basic accommodation types include camping, traditional safari huts, safari tents, bungalows, a variety of cottages, guest houses and luxury lodges.
In total, Kruger boasts 147 species of mammals, 507 species of birds, 114 species of reptiles, 49 species of fish and 34 species of amphibian. The park's plant population is just as diverse and thriving, with a number of endangered species having found refuge here alongside the more archetypal safari stalwarts.
We're local industry leaders and destination experts
We sell product that we know
We visit each of our locations regularly
We are passionate about what we sell
No middle-man
Competitive prices
Work directly with each of our lodges
We don't charge YOU for our services
The most competitive and flexible rates
Each of our dedicated consultants specialise in a different tour-type
We offer our own transfer service
Our quick response and turnaround times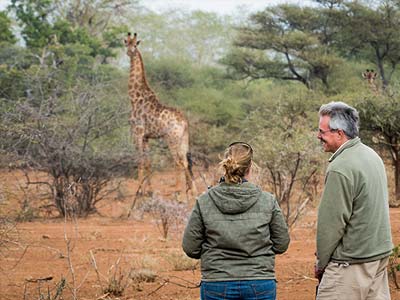 Duration: 4 Days
The Remote Outpost Adventure is the perfect safari experience to explore the luxurious accommodation and diversity of wildlife.
We're local industry leaders and destination experts